With an extensive training in classical music since the age of five and after having finished an engineering degree, beGun decided in 2012 to break away from everything to devote himself heart and soul to his true passion: music composition. Since then, he has had some whirlwind years with live performances all over the world, several million listeners per year at digital platforms, global syncs and music press awards & recognition. Approaching music production from a constant multicultural research and creative learning process, beGun has developed a unique and acclaimed artistic identity regardless of music genres and sound stereotypes.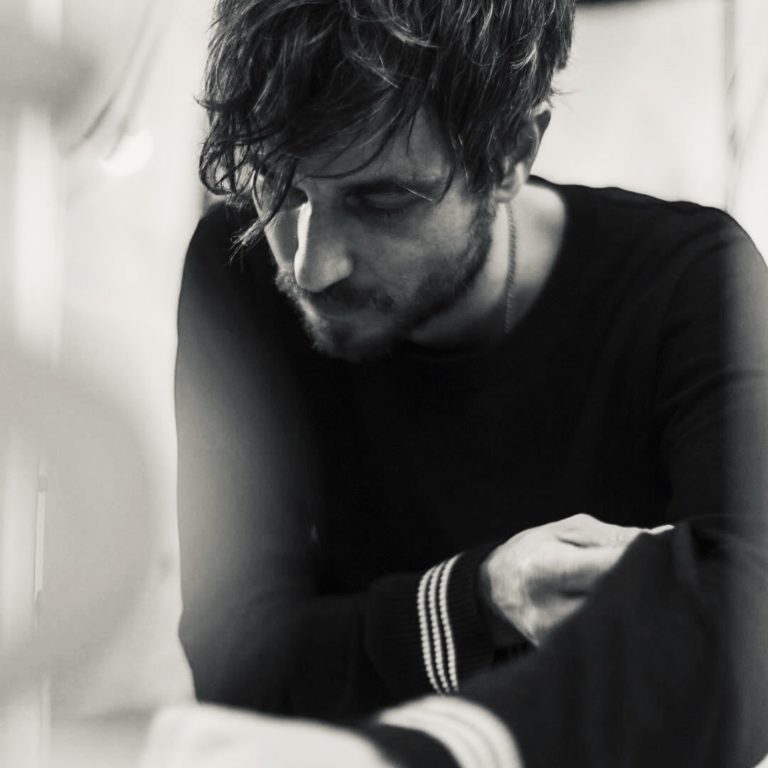 The cinema of beGun's music added to an extensive mastery of orchestral instruments and analog synthesizers, classical and state-of-the-art music genres, has lead him to provide music production and sound design for worldwide brands like Netflix, NYT, Volkswagen, RTVE, Nike, Samsung, Adidas, Catalan Films, MOS Pub, Universal, YSL, Roca, ESPN, Ford, Vueling, Oysho, Levi's, Mango, Shutterstock, Dicom, Ogilvy and BIME among other. This cross-cutting approach is also reflected by the numerous tracks placed at global Spotify & iTunes Editorial Playlists: Organica, Not quite classical, Creative Impulse, Electronic Focus, Soft Instrumental, Peaceful Piano, Sunny mix, Ambient relaxation or Atmospheric Calm.
BeGun's solo works highlight a way of understanding music as the purest means for relieving emotions to the audience but also as a necessary agent of social transformation. His recent albums (Amma, Okeanídes, Slum, Kuria) are inspired and focus on important socio-cultural issues like immigration stresses, racial discrimination or climate change. As a solo performer, beGun has gained global notoriety for his AV shows at Sónar Festival, Boiler Room, Primavera Sound, Mutek Festival, SXSW, C/O Pop, Piknic Electronik, FIB, Kater Blau, Oval Space, Nitsa Club, BBK Live, Ceremonia, SOMA, Plissken Fest, Icelandic Airwaves, RBMA, XOYO, Untold, Neversea, DGTL Festival, Magnetic Fields, Trópico Festival and Bahidorá among other. 
2020. Agora ( EP / Mood Music )
2020. Okeanídes ( LP / Synesthesia Media )
2020. Orbital ( LP / Mood Music )
2020. We, You ( EP / Mood Music )
2020. Maare ( EP / Mood Music )
2020. Sakkya ( EP / Mood Music )
2020. Wind ( EP / Mood Music )
2020. Asbyrgi ( EP / Mood Music )
2019. Akkan ( LP / Kartel Music Group )
2019. Bananat ( EP / La Belle Records )
2019. Kai ( EP / La Belle Records )
2019. Regaliu ( EP / Foehn Records )
2018. Slum Vol.1&2 ( EP / Nazca Records )
2018. Kuria ( EP / Sincopat )
2017. Relatives, Fundings & Tapes ( EP / Foehn Records )
2016. AMMA ( LP / Foehn Records )
2016. Dora ( EP / Foehn Records )
2013. Shanghai ( EP / Subterfuge )
2013. Hamburg ( EP / Subterfuge )
2013. Mumbai ( EP / Subterfuge )
2013. San Francisco ( EP / Subterfuge )
2018.  Ambassadeurs ( Exotic Refreshment )
2018.  El Búho ( Wonderwheel Recordings )
2018.  Pommez Internacional ( Capricornio )
2018.  mAthe ( self-released )
2017.  Nicola Cruz ( ZZK Records )
2017.  Ephemerals ( Jalapeno Records )
2017.  Mateo Kingman ( AYA Records )
2017.  Hot Spell ( La Belle Records )
2017.  Blackbird Blackbird ( Foehn Records )
2017.  Applescal ( Foehn Records )
2017.  Pheromone Blue ( Sincopat )
2017.  4hiverns ( Delirics )
2017.  Bearoid ( Helsinkipro )
2014.  The Suicide Of Western Culture ( Irregular )
2014.  Pina ( Lapsus Records )
2014.  TalkToMe ( Factor City Records )
2013.  Bastille ( Virgin Records )
2013.  Com Truise ( Subterfuge )
2013.  Giraffage ( Subterfuge )
2013.  HATEM ( Mushroom Pillow )
2020.  The New York Times ( 'The Outlaw Ocean' OST )
2020.  DICOM ( Corporative Online Campaign )
2020.  Almirall ( Corporative Online Campaign )
2019.  Netflix ( 'La Casa de las Flores' OST )
2019.  NIKE ( 'MakeYourOwnProject' Online Campaign )
2019.  Levi's ( 'Denim Performers' Online Campaign )
2018.  Volkswagen ( VW Caddy TV & Online Campaign )
2018.  Boreas ( Hybrid Car Launch Global TV Campaign )
2018.  Pepe Jeans London ( 'Tru-Blu' Online Campaign )
2017.  Springfield ( 'Thisisthespirit' TV & Online Campaign )
2017.  CasaNostra CasaVostra ( TV & Online Campaign )
2017.  Woman Secret ( TV & Online Campaign )
2017.  Vueling ( Summer'17 Online Campaign )
2017.  Mango Man ( AW16 Launch Online Campaign )
2017.  Oysho Sports ( Online Campaign )
2016. Roca ( Catalogue '16 AV Launch Campaign )
2016.  Adidas ( NMD Launch Online Campaign )
2015.  Catalan Films ( 'Requisitos para ser una persona normal' OST )